Description
Beer Canning System
70-100CPM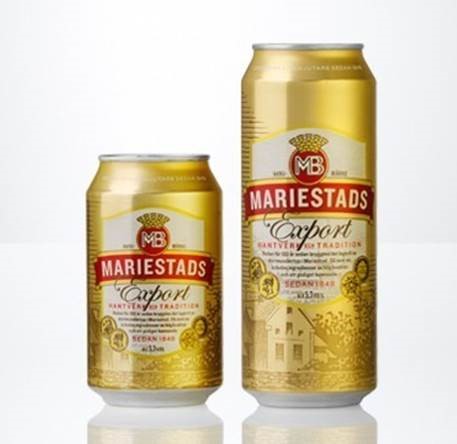 Part One. Your Details on This Line
Filling liquid: Beer or Carbonated Drink
Cans type: 330ml and 500ml
Filling speed: 6000CPH (330ml); 4200CPH (500ml)
Filling temperature: 2℃-4℃
Power, Voltage and Phase: can be designed according to customer's local place.
Beer canning line layout: will be designed on your area size.
[smartslider3 slider=111]
[smartslider3 slider=112]
[smartslider3 slider=113]
Beer Canning System Introduction
1. Can Filling-Sealing Unity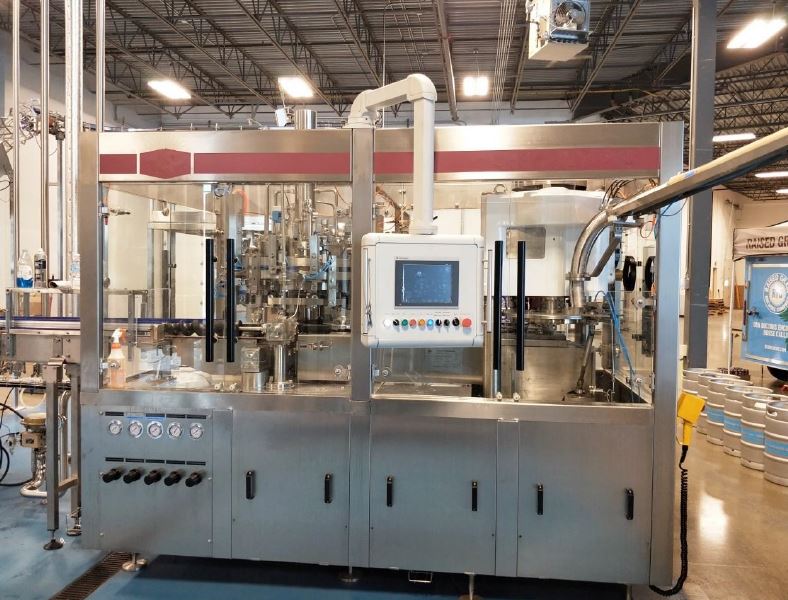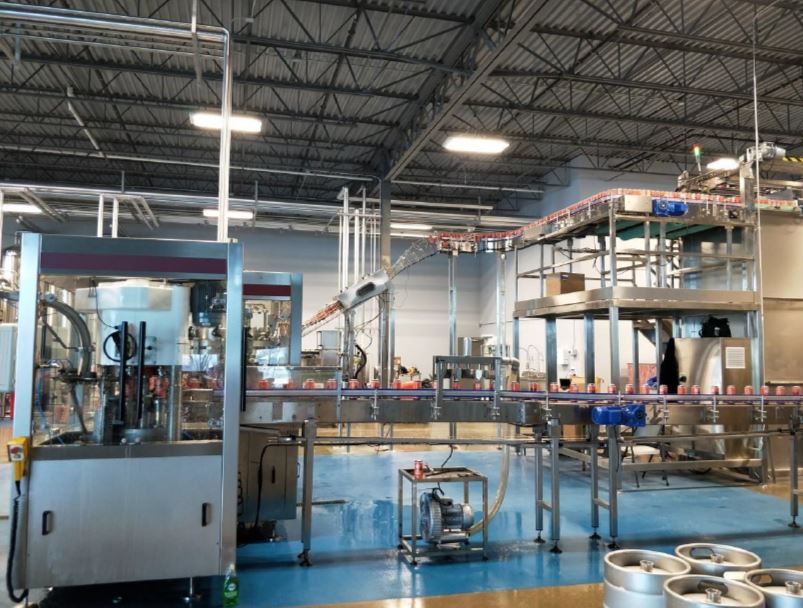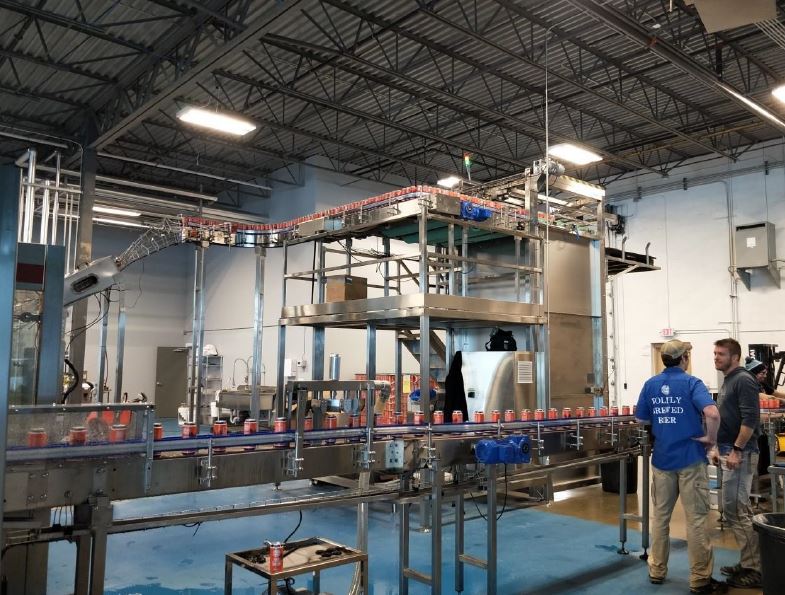 1) Introduction
INPAKT Can Filler/Seamer is a state-of-the-art, high-speed can filling system designed around proven true counter pressure gravity filling technology, with rotary, high-speed, precision can-seaming technology to repeatedly produce perfectly filled and seamed cans. INPAKT Can Filler/Seamer has the ability to fill beer and other beverages in a wide range of can sizes and volumes, including today's most popular sizes of 330ml, 440ml and 500ml cans on the same machine, with very little change over time, offering today's craft brewers and beverage companies a wide range of flexibility.
The SH9/2 achieves filling speeds of 100 cans per minute on 330ml cans delivering very precise fill levels, <40ppb DO (Dissolved Oxygen) pickup, and minimal product loss, while maintaining product integrity over and above "open air" fillers.
2) Main Features
* Designed specifically for the growing craft brewery and beverage industry by delivering a wide range of canning options and flexibility at a best-in-class value
* Very low Dissolved Oxygen pickup (< 40ppb) is achieved with CO2 purging technology through an independent CO2 channel during the filling process
* Custom designed bubble-breaker and CO2 undercover-gassing technology helps achieve best-in-class DO levels
*Precise vent-tube fill height control system with true counter-pressure-gravity filling technology for high-speed operation and superior product yield
* Counter Pressure Gravity filling technology allows complete CO2 purge, reducing Dissolved Oxygen (DO) pickup and reducing foam during the filling process to increase shelf life
* Capable of filling at higher pressures which maintains the requisite carbonation saturation pressure in the beer or beverage to reduce foam and maintain carbonation integrity unlike "open air" fillers
* Rotary filler and seamer integrated on a common base with a tangential discharge
, ensures perfect synchronization, high-speed operation, and reliable mechanical maintainability. SH9/2 uses a large diameter transfer star for smooth can handling.
* Variable speed operation to meet production requirements and maintain high efficiency
* Quick & easy adjustable Filler/Seamer height adjustment for different size containers (i.e. 330ml, 440ml & 500ml)
* Siemens1200 PLC & Color Touch Screen controls for totally automatic operation and control
3) CIP Cleaning System
When CIP cleaning, cleaning fluid paths through the material pipeline and beer bowl will be filled full of fluid, through the distributor to the CIP system, cleaning cycle.
4) Counter-Pressure-Gravity Filling Technology With CO2 Purge, and Co2 Snift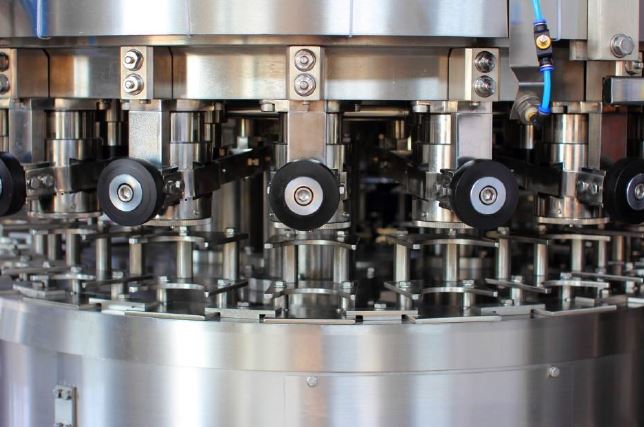 Unlike "open air or "open can" inline fillers that don't seal the can when filling, the INPAKT can filler utilize the true counter-pressure-gravity filling technology to purge the can with fresh CO2 before filling, then fills the can gently by gravity, and then relieve the pressure in the can by Snifting CO2 from the can after filling. These functions help the INPAKT can filler deliver low foam beer or carbonated beverage, industry leading low DO pickup.
5) Can Purging, Can Filling & Can Snifting Stages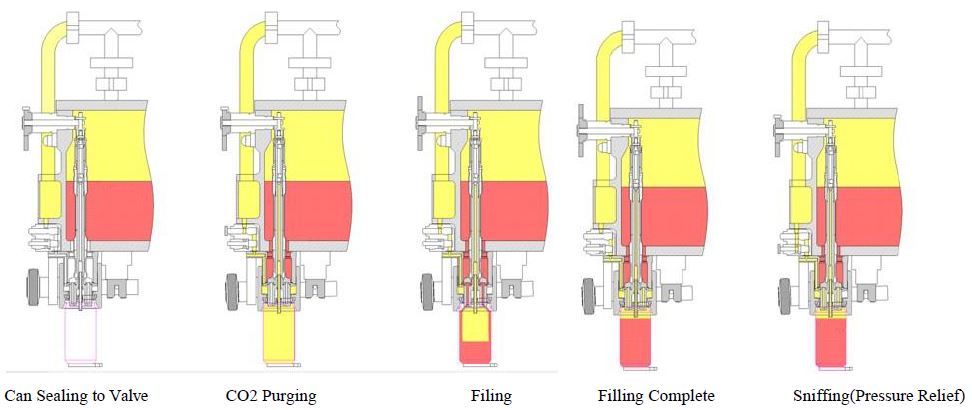 Kinds of control rings and performing elements should be fixed around the outside of filling bowl to finish the above filling process. The following drawing is distribution of filling system control device.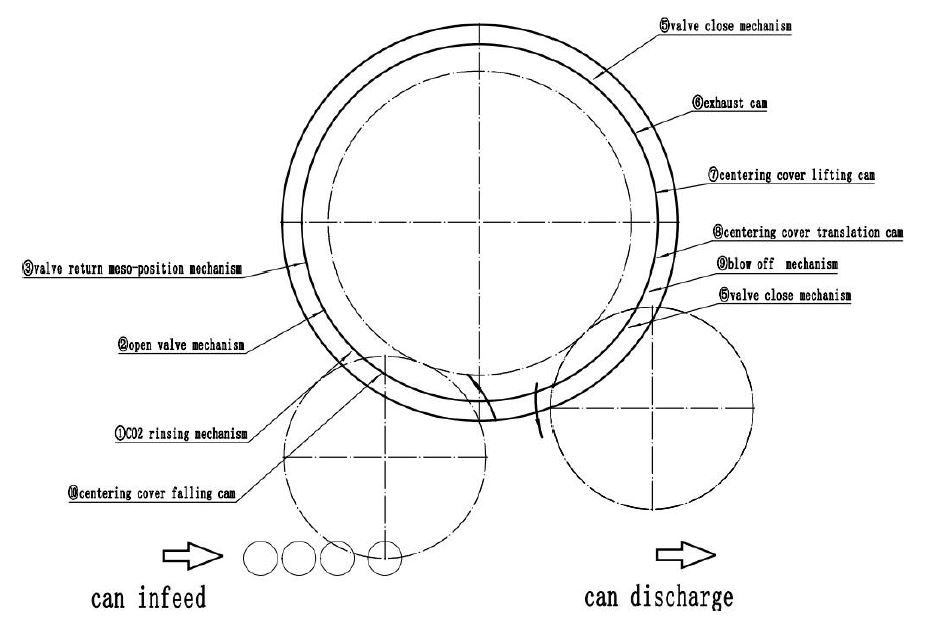 Refer to the above drawing: the machine produced by our company use Germany Company filling system technology. Whole liquid control device of filling bowl is composed by reed switch type floater liquid sensor, HMI, diaphragm valve (including valve positioned) etc.
6) Bowl Liquid Level Control
Liquid level inside filling bowl is measured by reed switch type floater liquid sensor 1, and transit to 4-20mA current signal pass to HMI through mercury rotating joint 2. After adjusted by PID, the signal is output to electro pneumatic valve positioned of main liquid feeding valve 4 to control the opening of main liquid feeding valve to achieve the purpose of controlling filling bowl liquid. On HMI we can set liquid level in filling bowl any time according to requirement. The liquid level control system will adjust liquid level according to variation of setting value.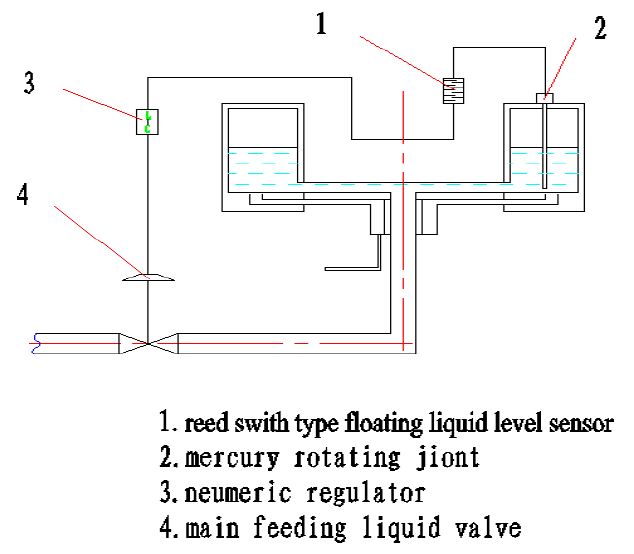 7) Rotary Seaming Technology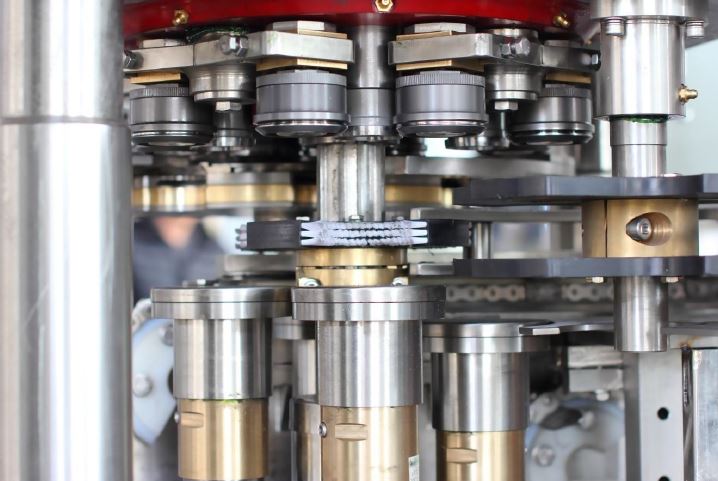 Unlike inline, intermittent motion seaming systems the INPAKT Can seamer is a mono-blocked, continuous motion rotary seaming system. Not only does this mean that every can is seamed in the same amount of time after being filled, unlike inline fillers and seamers, but this also delivers more consistent seaming performance, smoother can transfer, better speed control and reduced O2 pickup. In fact, the ProFill integrated Bubble- Breaker and CO2 Undercover Gassing systems help to virtually eliminate oxygen pickup.