Description
OVERWRAPPER FOR 10 PACK CIGARETTE CARTON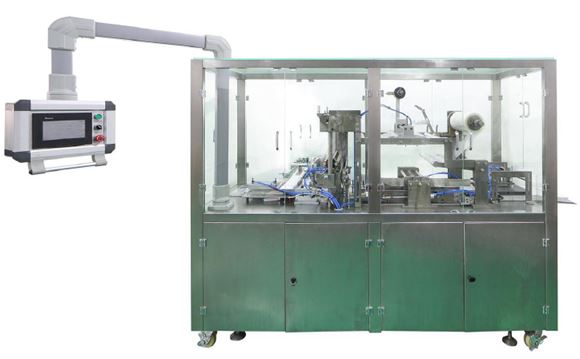 INBT-700D-II – PLC interface control, feed film system using stepper motor control, adjustable film size.
This machine uses the conveyor belt to supply the packaged goods, which is packed by the film, folding, heat sealing. So that the packaging to achieve close, decoration, appearance, security, moisture-proof effect.
Features:
1/the principle of institutional transmission: the main cylinder, linkage, sprocket, chain and gear drive.
2/the pneumatic principle and description: The machine side seal, long side seal, pushing material, folding angle, plastic heat sealing, cut line small mouth, the action is driven by the cylinder. Movement of the cylinder and air feed are controlled by the pneumatic components.