Description
6000CPH CSD Canning line 500mL
[smartslider3 slider=84]
filling & Packaging machines 
 
Project: Carbonated drinks can production line

Final products: Metal can carbonated drinks

Production capacity:

5000-6000BPH@500ml

Bottle type: Metal can

Bottle size: 500ml

Packing type: PE film

Environment temperature: 10

~

40

℃

Relative humidity: ≤90

%

The power conditions: Voltage AC380V±10%  AC 220V±10% Frequency 50HZ±2%

The final dimension of the machines will be changed according to the customer's requirement.
Line list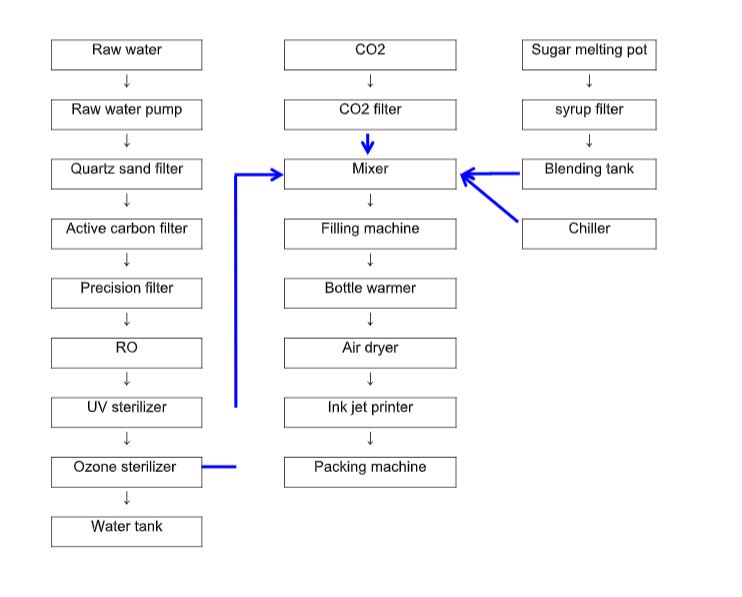 Part 2. Water Treatment System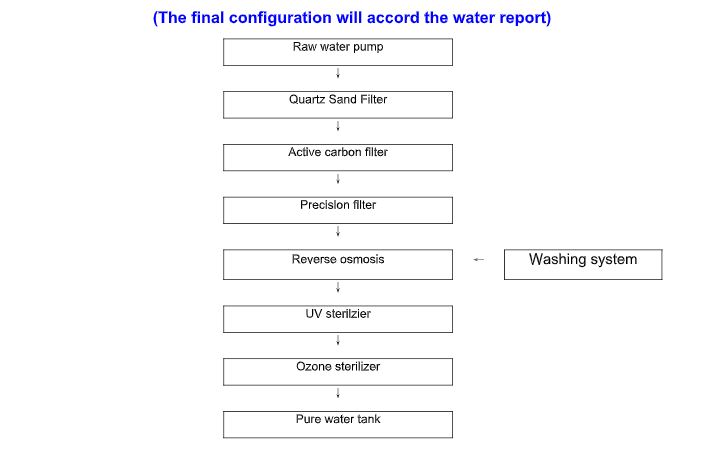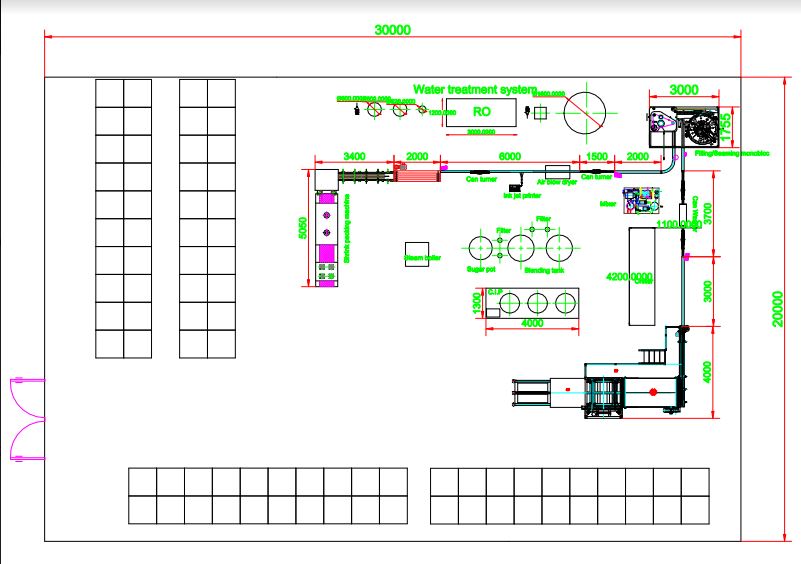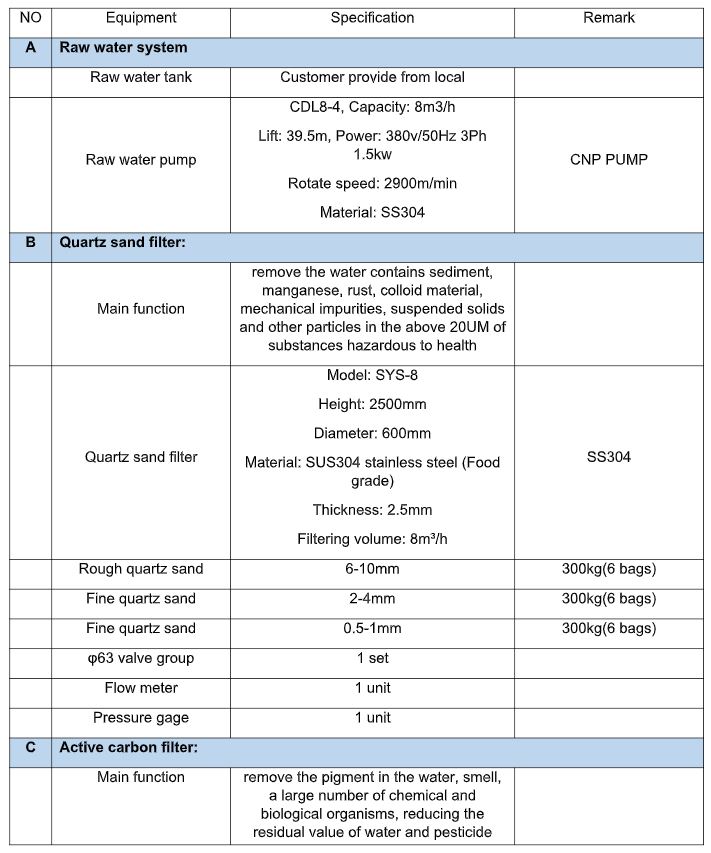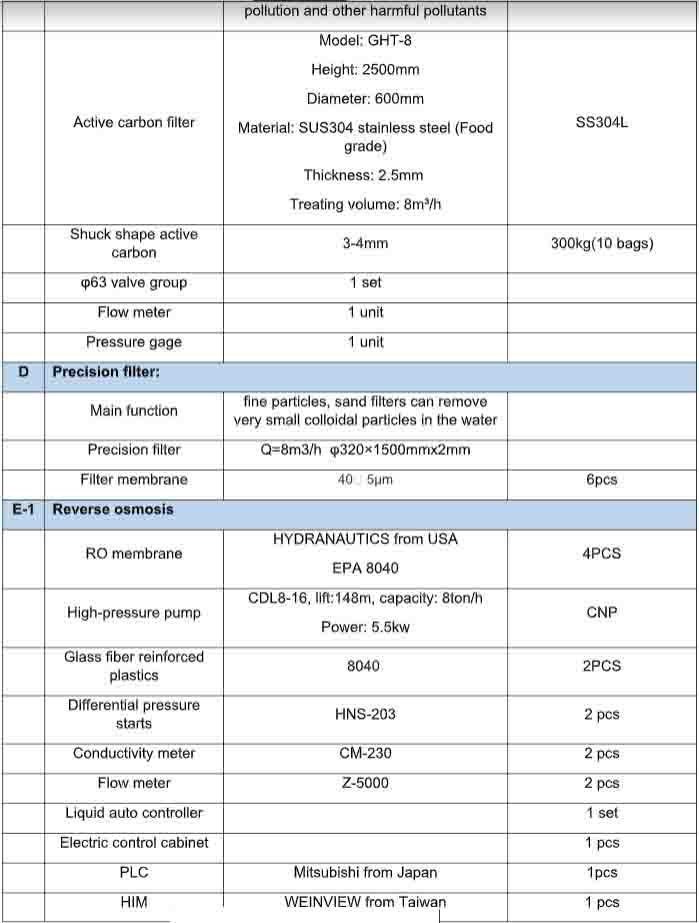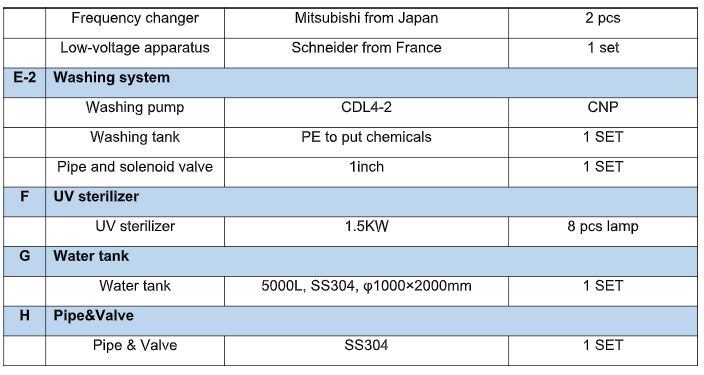 3. CSD Pre-Treatment System
3.1 Blending system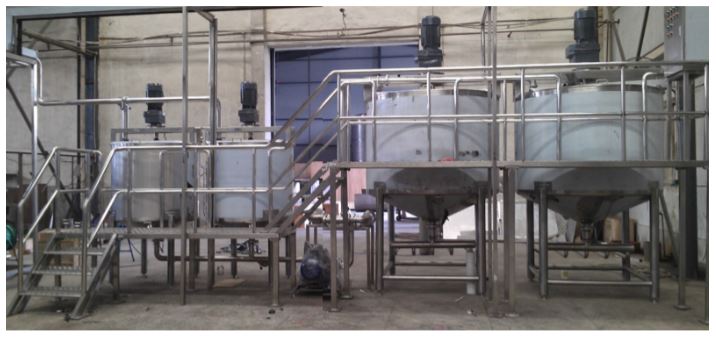 3.2. Automatic C.I.P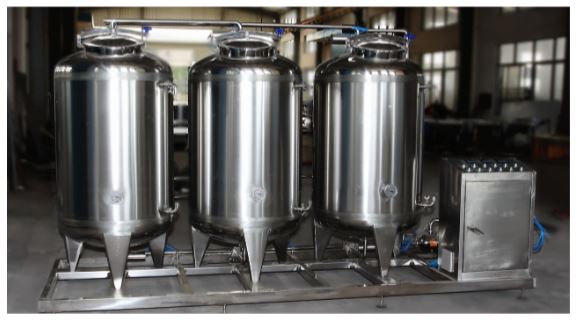 Description:
CIP cleaning system is locally known as in situ cleaning system, referring to CIP, also known as cleaning position or positional cleaning (cleaning in place). Cleaning in place means not open or move the device, which is using cleaning fluid which is high temperature and high concentration to impose force on device equipment, thus cleaning the contacting surfaces. It is suitable for cleaning and sterilizing to sanitary level.  
Technical parameters
Working pressure: normal pressure in the tank, 0.3-0.7 in the steam pipe
Working temperature: 60-138℃ in acid and alkaline tank, water pipe steam pipe
Material name: 2% acid and alkaline liquid tank, 2% nitric acid, caustic soda liquid, steam
Maximal centrifugal pressure head: 35M
Motor power: 2.2KW
Overall size: 3000x1400x2000 MM
3.3. Steam boiler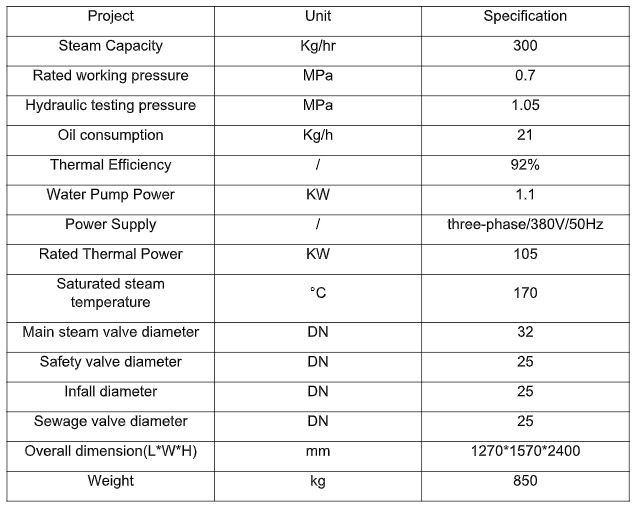 4. Filling and downstream packing system
4.1. Empty cans de-palletizer

The automatic empty can (bottle) depalletizer is mainly suitable for automatically depalletizing three-piece cans, two-piece aluminum cans, and glass bottles. The empty cans (bottles) palletized on the pallets will be pushed pile by pile to the conveyor after they are hoisted, and then they will be sent by multiple rows of conveyors or rotary discs to the sliding channel type can washing machine or automatic bottle washing machine.
Main technical parameters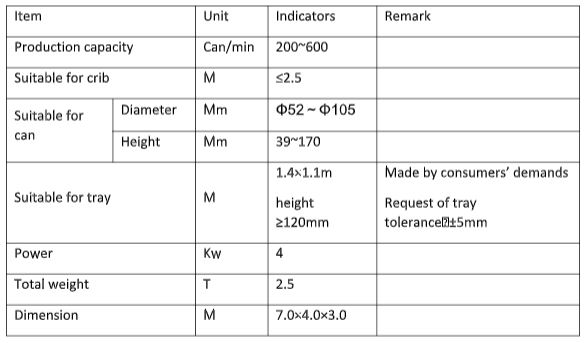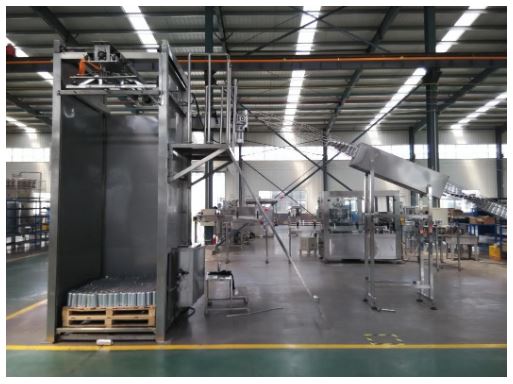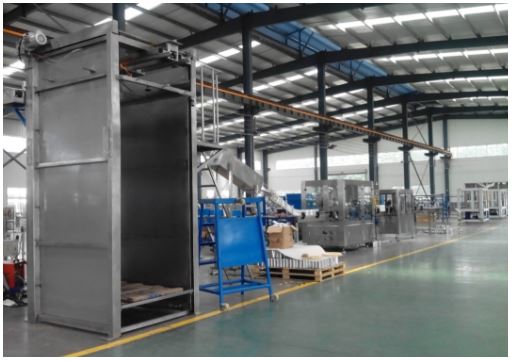 4.1. Can rinsing tunnel
Main Technical parameters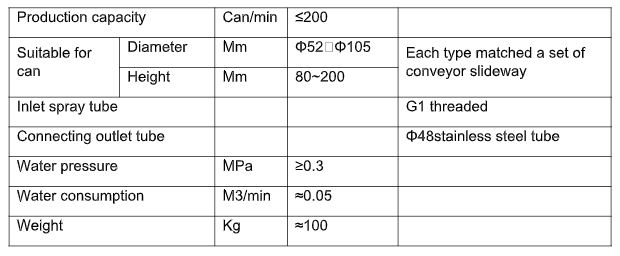 4.3. Chiller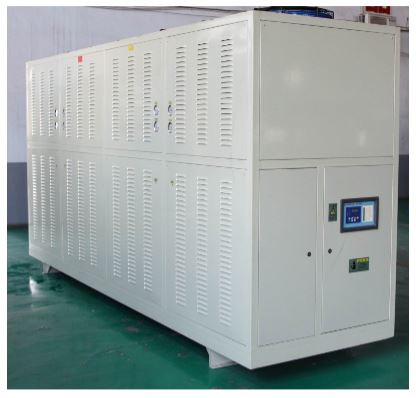 Performance
The semi-closed screw compressor in which the electric motor and compressor are integrated to ensure no leakage on the shaft sealing.

Control programs for starting and stopping are applied to double or multiple compressors so as to balance the load and extend the service life of each component.

Several refrigeration circuits are provided for double or more compressors. When one circuit needs maintenance, other circuits can work as alternatives

The compressor is started with unloading and decompression to avoid the impact on the power grid
Comprehensive Security Protection
Pressure Protection: high-pressure protection and low-pressure protection.

Anti-freezing Protection: the unit is automatically stopped when the freezing water temperature is too low.

Safety Valve Protection: when the refrigerant pressure exceeds the given value, the safety relief valve will automatically start

.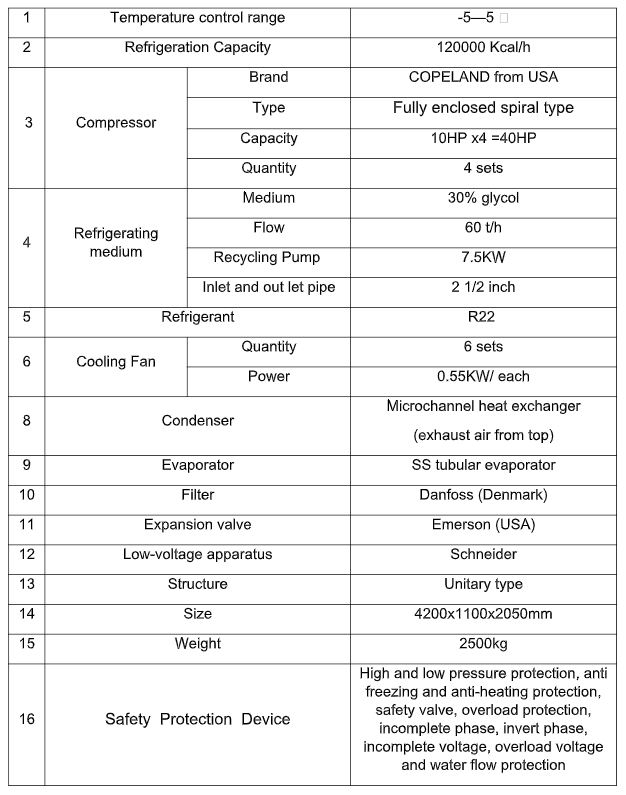 Nominal running condition
Refrigeration operation conditions: freezing water inlet temperature 0

℃

, freezing water outlet temperature -5

℃

, cooling water inlet temperature 30

℃

and cooling water outlet temperature 35

℃

;

Side frozen media of chiller should have 35% glycol or 20% chloritized calcium

Controlled by PLC

Power supply specification: 3p-380v-50Hz. The allowable voltage fluctuation is within ±10% and an allowable inter-phase potential difference is within ±2%;
4.4. Carbonation Mixer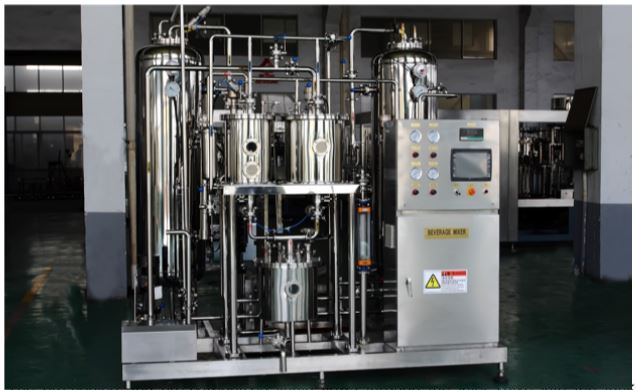 The pre-cooled and pre-carbonized liquid flows through the inlet valve into the tank in which there is more C02 gas. The liquid flows out the grooves and forms a liquid curtain for better cooling and C02 absorption. The carbonated liquid powered by the C02 gas pressure flows into the filling machine.
The machine is designed for various beverage applications. The two-step carbonization, high CO2 content and low production temperature ensure the volume ratio of CO2 and 1L water to be 4.0-4.2.
Summary
Can deal with all kinds of soft drink such as carbonated drink, syrup type, and others.

Adjustable pressure of carbonic acid gas: the carbonating pressure in the cooling carbonating tank is decided by the readings of a stock tank which can be adjusted by changing the pre-carbonization to form the best condition for filling machine.

Mixing precision: sugar in beverage liquid keeps around ±0.05 degrees.

Adjustments: easy to adjust the ratio of water to sugar without change parts.

Automatization: with micro-machine controlling, it auto-interlocks in the process of production and will sound an alarm and stop when a failure occurs.
Main parameters
Capability: carbonated drink 2T/H

Mixing ratio range of water to sugar: 3:1–6:1

Product CO2 content: 3.5-4.2

Product temperature: less than 4°C

Power consumption: about 5.5KW

Overall size: (L*W *H) 3200*2200*3000 (mm)

Net weight: 2500kg
4.5. Filling and Sealing monoblock machine
Can Filling-Sealing 2-1 unit Machine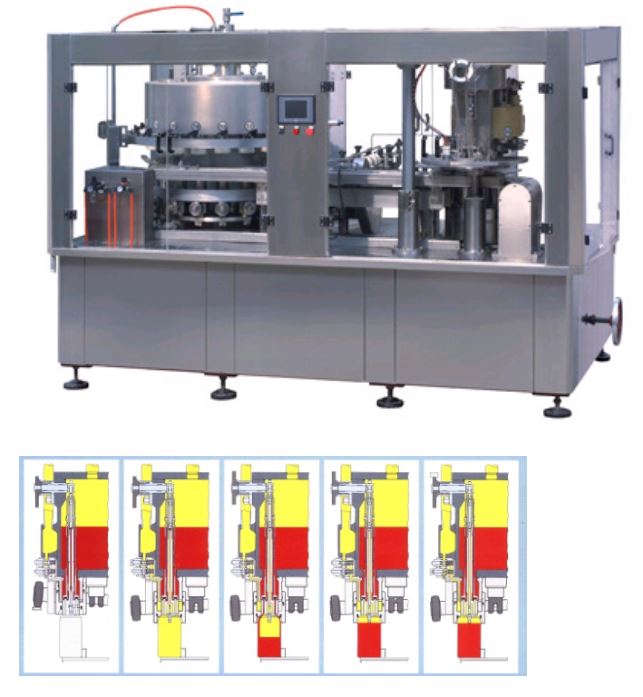 Main technical parameters – Filler, Seamer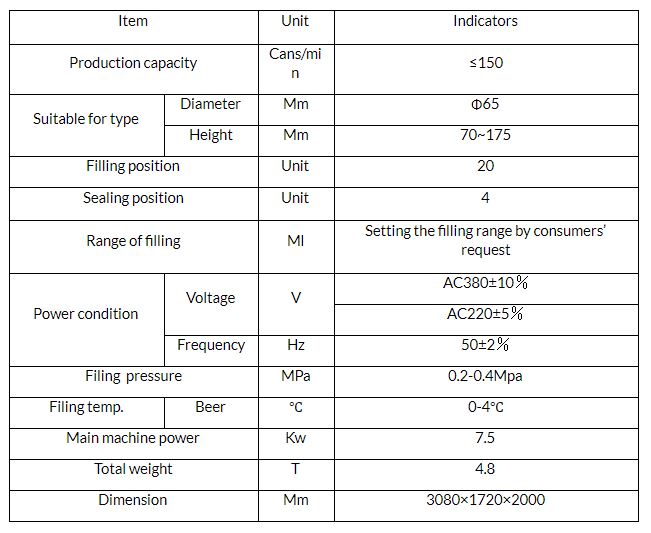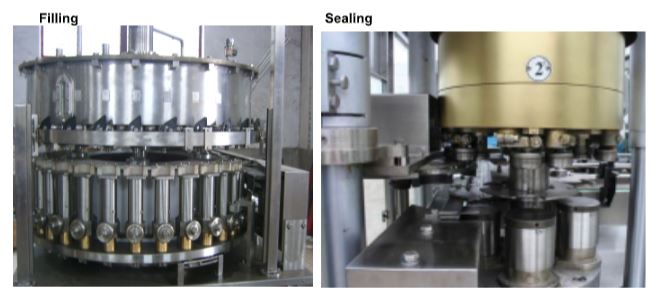 Filling heads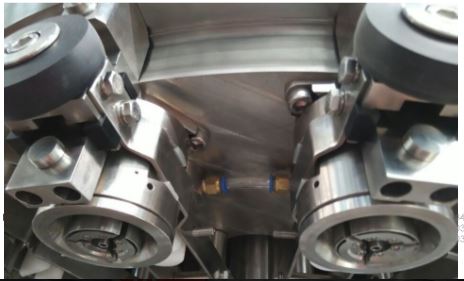 Filling
Carbonated canning line 2 in 1 machine.

Isobaric filling, mechanical filling valves

No can no fill

Low noise

Easy and fast change over for different height cans

Filling volume control through vent tube—fixed liquid level.

CO2 rinsing and blowing into cans between fillings and sealing, which efficiently decreasing the dissolved oxygen.

During filling, process cans don't lift when valves do. Valve  lift is controlled by mechanical cylinder

CIP spray connections
Sealing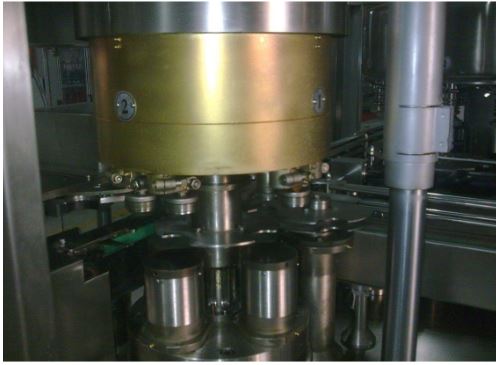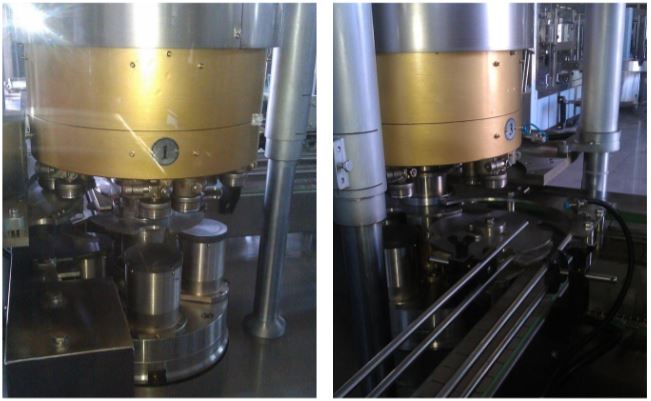 4.6. Air dryer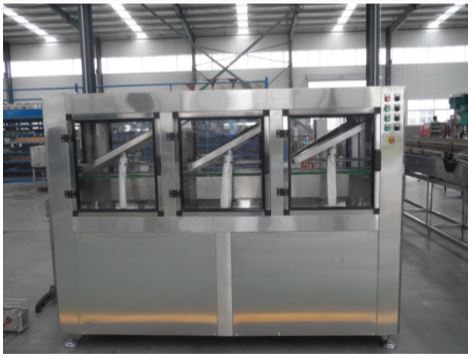 General description
It is used to dry the Can surface before printing. The equipment is the linear structure, mainly made up of frame, air knife system, fan components, piping, electrical system components and so on.
| | |
| --- | --- |
| Capacity | 3000-6000CPH |
| Wind blade | 3groups |
| Machine Power | 2KW |
| Max. Flow | 300M3/H |
| Max. Pressure | 30Kpa |
| Size | 2300*840*1480mm |
4.7. Inkjet coding machine
4.8. Shrink packing machine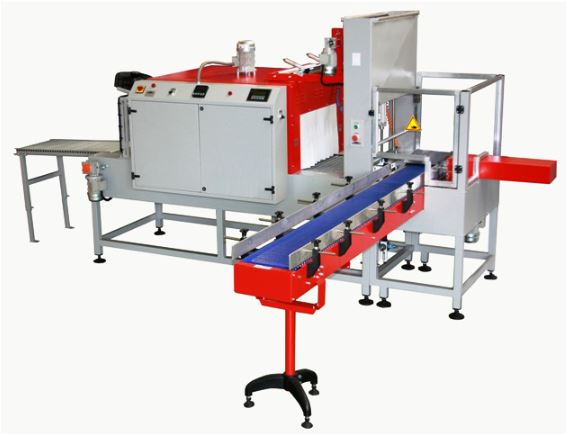 Characteristics:
Specially designed for the full automatic packaging production line of

Full automatic functions of bottle transfer and arrange, membrane packing, sealing and cut, shrinkage, cooling and shaping, etc.

Using advanced constant temperature membrane heat binding technology in the world with a clear and secure seal.

The quick seal cooling structure guarantee that the seal has a higher strength even if under high-speed production condition.

PLC automatic program circulation control with stable and reliable performance.

The original imported guide bar cylinder guarantee correct operation and durable.

The inductive switch controls the membrane transfer system to reliably adjust and control the membrane transfer length with less loss.

All the transfer system is controlled by frequency changing devices with stable and smooth transfer speed.

Unique thermal passage with 2 sets of a centrifugal thermal air circulation system that has an equal heat distribution with a beautiful and secure shrinkage effect.

3 layers of heat insulation treatment with good insulate property, quick temperature rise, and energy saving.

The enhanced cooling shaping passage can quickly turn the packaging membrane into high strength status that is conveniently stored and transported.

It is easy to change the packaging combination and bottle type to integrate the multi-function into one machine.
Main Technical Parameters