Description
4/4 CAN RINSER COUNTERPRESSURE FILLER
6/6 CAN RINSER COUNTERPRESSURE FILLER
&
SEM AUTOMATIC CAN SEAMER WITH OPTIONAL AUTO-CAN LOADING MECHANISM
RINSING, COUNTERPRESSURE FILLING & SEAMING
RINSER/FILLER 6.6
DESCRIPTION
6.6 Rinser /counter-pressure filler with 1" triclamp connector, butterfly valve & stainless steel sprayball inside header tank for CIP cleaning
CIP Dummy bottles
High temperature kit for cleaning with hot caustic solution at 85°C
Protective sliding door (automatic) on filler
Automatic cycling of CO² flushing, filling, degassing and can movement through PLC control panel, timings adjustable by the operator with 3" touch screen control panel
Clean CO² injection device into the can before filling
CIP setup with stainless steel product recovery tank, filter and connections/piping
S/steel pneumatic product pump with pipe connections
PRICE LIST – CAN SEAMER
DESCRIPTION
Benchtop semi-automatic can seamer unit with parts for one aluminium can and one can end (400v 50hz 3 phase)
OPTIONALS FOR FILLER
DESCRIPTION
Change of rinse tray for different size format cans
Online real-time software assistance (via ethernet)
Different fill level tubes (set of 6)
System for rinse product recycling on rinsing machine (solutions wash)
Complete set of change seals for all 6 filling valves
Product non-return valve with 1" triclamp
60hz voltage requirements
OPTIONALS FOR CAN SEAMER
DESCRIPTION
Stainless steel frame, with 4 lockable wheels to make the unit mobile
Twin can loading system
Parts for handling each different diameter format can diameter/height
Parts for handling a different format can end/lid
Special non-standard voltage requirement (60hz for example)
Single phase voltage requirement
RINSER COUNTERPRESSURE FILLER FOR CANS
Information about the product:
Product Carbonated or still products
Bottles type Aluminium cans
Power 0.37Kw
Air consumption 300 litres of air per minute @ 6 bars pressure (peak)
Voltage 220v 50hz single phase
Fill temperature 0-2⁰C
Technical information about the project:
Structure:
Painted sanitised bedplate covered with stainless steel plates.
Structure on casters with brakes for easy moving of the filler-block in the client's factory.
RINSER/FILLER FOR CANS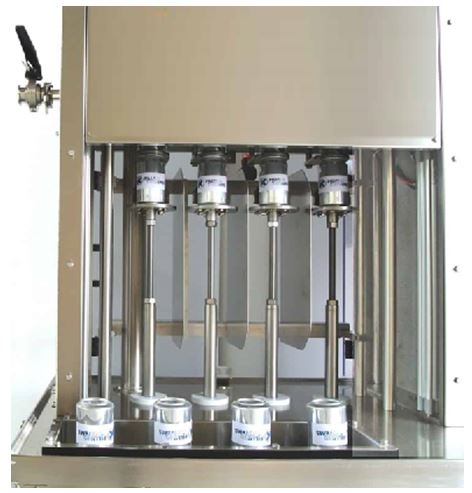 RINSER FOR CANS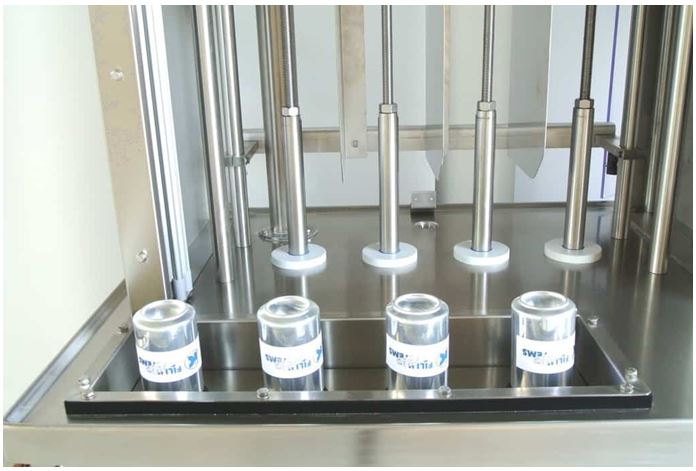 ALUMINIUM CAN SEAMING MACHINE WITH SLIDING AUTOMATIC CAN LOADING SYSTEM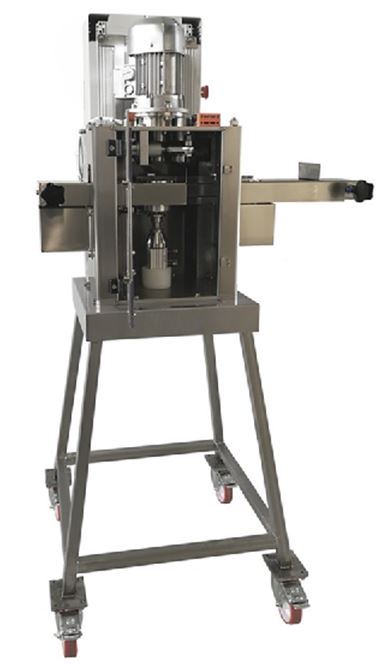 CAN LOADING FROM THE LEFT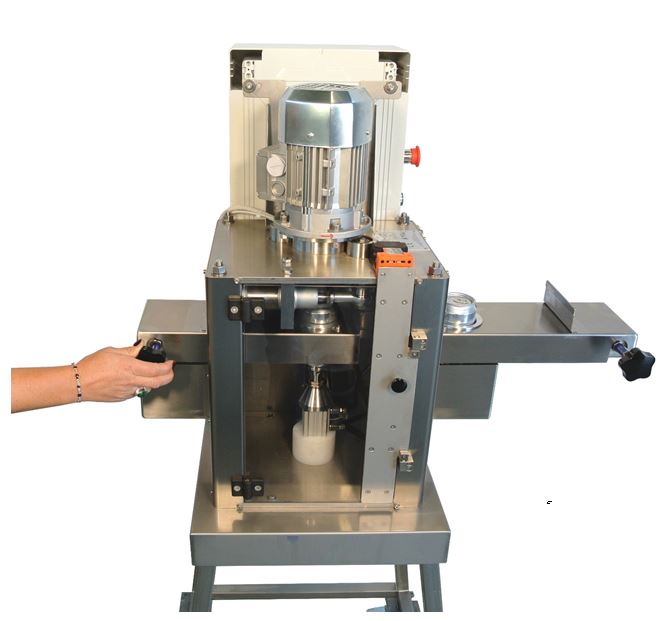 CAN LOADING FROM THE RIGHT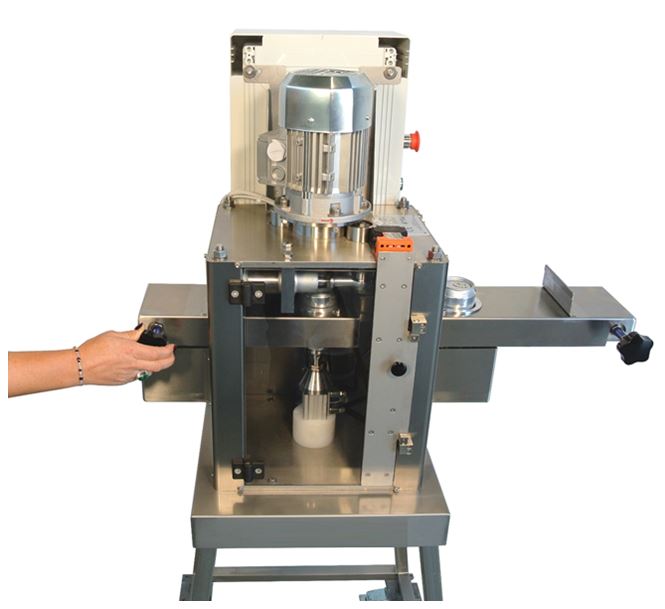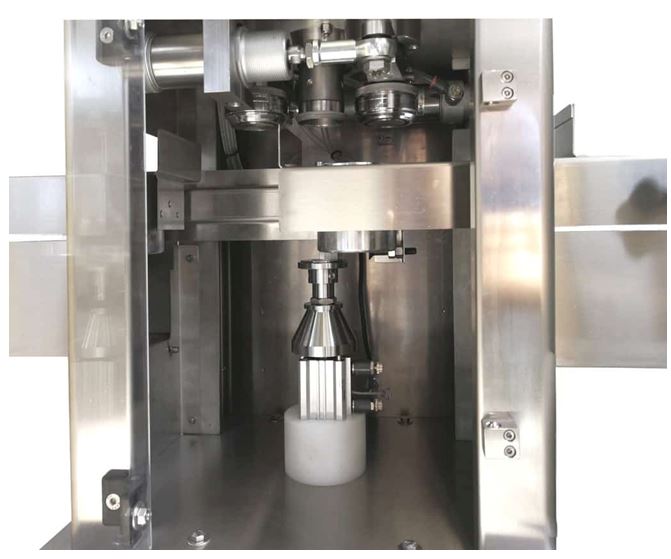 SEAMING ROLLERS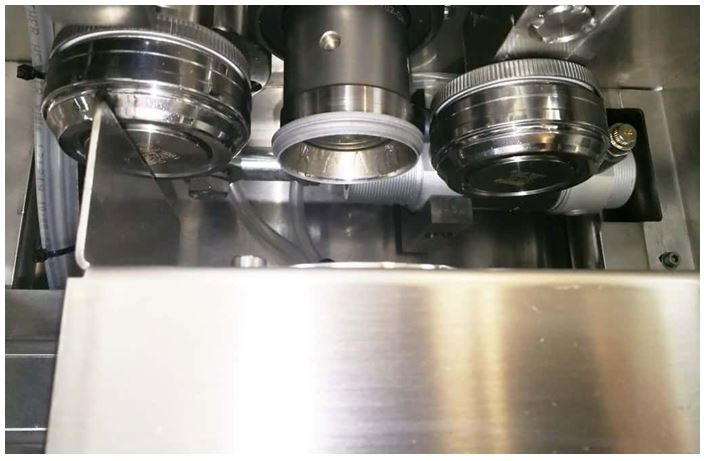 Can diameter range: 50-65mm
Can height range: up to 160mm
Air pressure input: 8 bars
Power: 500watts
Descriptions:
This unit has been designed to assist the packaging of carbonated products in aluminium cans.
Rinsing, counter-pressure filling and seaming.
OPERATING CYCLE OF THE FILLER
1) Flush with CO² to remove air from the filler tank
2) Place the cans in the filling positions
3) The machine is then activated by means of one safety switch on a PLC controlled panel
4) The safety door comes down automatically (pneumatically driven)
5) The cans are lifted pneumatically under the filling valve.
6) The machine fills the can with fresh CO² from the CO² bottle (not from the filling tank)
7) The machine achieves stability of pressure and starts releasing the liquid in the bottle.
8) The machine snifts the level
9) The can lower down from the valve
10) The safety door opens automatically, and the cans are removed manually and transferred to the can seamer
CIP DUMMY BOTTLES
This CIP dummy bottles setup allows high pressure CIP cleaning of the filler on-board tank and filling valves in continuous motion to ensure high quality cleaning. There is a s/steel spray ball inside the header tank for high pressure cleaning.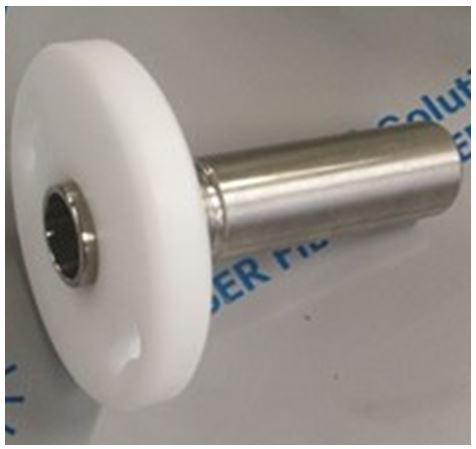 CIP SYSTEM WITH STAINLESS STEEL PNEUMATIC PUMP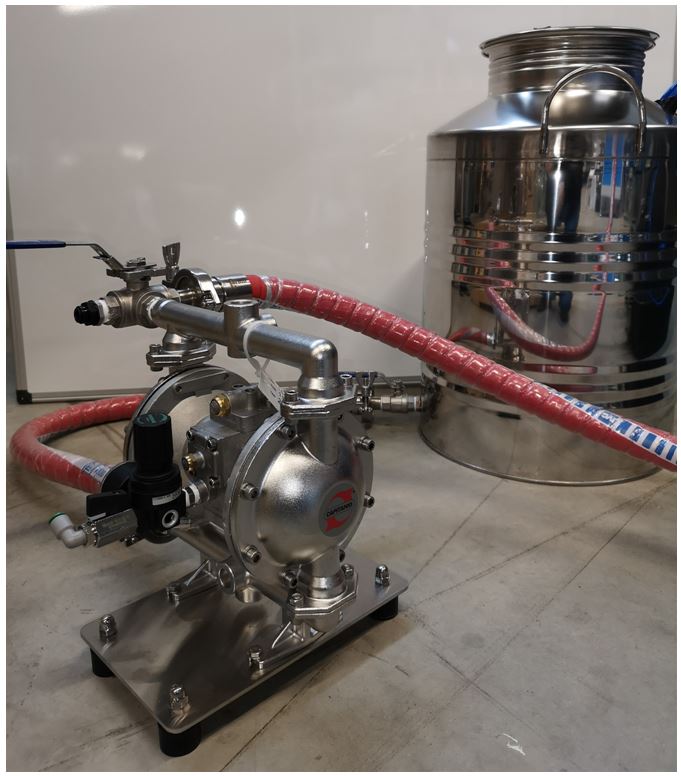 USER FRIENDLY COLOUR TOUCH SCREEN HMI CONTROL PANEL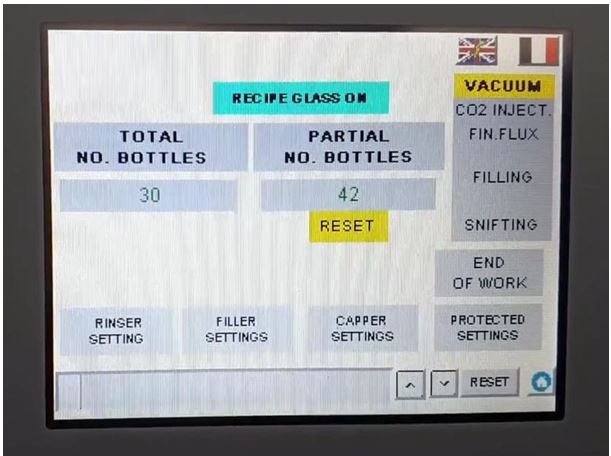 PHOTO OF 6/6 RINSER FILLER FOR BOTTLES (FOR ILLUSTRATION PURPOSES ONLY)