Description
GRATED BEETROOT FILLING, CAPPING, LABELLING, TAMPER SLEEVE, CODING & PACKAGING
SCOPE OF OFFER: –
Semi-automatic filling and packaging machines for grated cooked beetroot in vinegar at 1 to 2 tons per day
375ml and 750ml bottle size, with vacuum capper and self-adhesive labelling machine.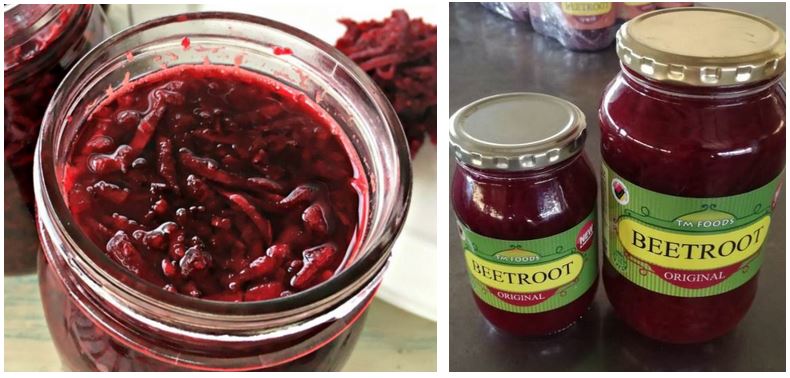 | | |
| --- | --- |
| DESCRIPTION | QTY |
| Bottle rinser and ozonation sterilizer | 1 |
| UV cap sterilizing box | 1 |
| Jar funnel (for manual filling the grated beetroot) | 3 |
| Scales (weigh portions of dry grated beetroot before bottling) | 2 |
| Peristaltic pump filling machine (for vinegar top up) | 1 |
| Vacuum capping machine | 1 |
| Tamper seal & shrink sleeve label heat tunnel with conveyor | 1 |
| Self-adhesive labelling machine | 1 |
| Date batch coding machine | 1 |
| Shrink wrap machine | 1 |
Bottle Rinser and Ozonation Sterilizer

Semi-Automatic Bottle Rinser
An integrated solution to rinse or sanitize bottles and jars before filling. This machine is designed for the
internal cleaning and rinsing of bottles or jars by means of water and or a disinfectant/sanitizer. This machine
allows you to easily clean bottles before filling them with your product to guarantee product quality. The
machine is entirely made of stainless steel.
This machine can either be connected to your local water source/system (hose, faucet, water line, etc.) for
rinsing with clean water or equipped with a pump and recycle reservoir for rinsing with a disinfecting/sanitizing
product where the solution is pumped into the bottle(s) through the nozzles using pressure after going through
the onboard filter.
• 8 rinsing nozzles and sterilising nozzles
• Recirculation Pump and stainless-steel reservoir tank – 110 Volt 60hz pump motor that comes with Quick
Connect for you to Hard Wire to or add your own power cord
• Pump head and impeller are made of 304 stainless steel and will include stainless reservoir tank
• Constructed from 304 Stainless Steel for easy cleaning and maintenance
• Volume – Up to 800 bottles per hour depending on operator skill level
• 25-micron filter for filtration of water
• Injectors/nozzles for jars for larger mouth openings
• Include pump and reservoir tank such that unit can be connected directly to plumbed water source
• Large bottle/jar format nozzles
Cap sterilizing box, using UV light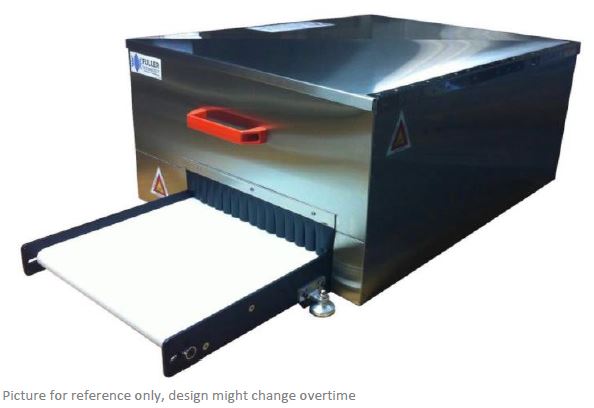 UV Lighting is a disinfection method that uses short-wavelength ultraviolet light to kill or inactivate microorganisms by
destroying nucleic acids and disrupting their DNA, leaving them unable to perform vital cellular functions. UVC refers
to ultraviolet light with wavelengths between 200 – 280 nanometers (nm). Light in the UVC wavelength can be used
for disinfecting duct work, sterilizing surfaces, destroying harmful micro-organisms in food products and in air.
Specification
Size 520 mm L x 400 mm W x 300 mm H
Usage/Application UV Light disinfecting
Material Stainless Steel
Shape Rectangular
Lighting Type UV Light
Jar funnel (for manual filling the grated beetroot)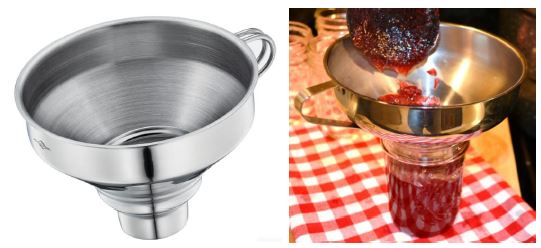 This jar funnel made of high-quality stainless steel that is rust-proof, acid resistant.
• Dimensions: 20cm x 6cm
Scales (to weigh the grated beetroot)
Features
– Full range tare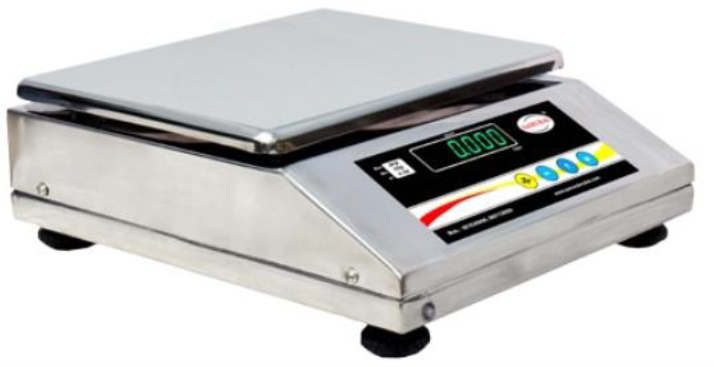 – Zero Tracking
– Stainless steel
– Simple user-friendly operation
– Large backlit LCD display
– Non-slip adjustable levelling feet
– Overload protection
– Colour coded, sealed keypad
– Large stainless-steel pan
– Modern low-profile design
– Precision load cell technology
– Splashproof to protect from accidental spills
– External calibration
– Rechargeable battery up to 150 hours operation
– Auto sleep / power down function to save battery life
– Low battery indication
– Mains Power Cord
Peristaltic pump filling machine (for vinegar top up)
Tabletop Peristaltic Pump Liquid Filling Machine is the best system to avoid contamination, product is only in contact with the medically approved tubing and the nozzle, against cross contamination and easy cleaning. Without having to change anything but the dimension of the tubing in use. The target market is small to medium-sized batch production that requires flexibility, high precision and efficiency.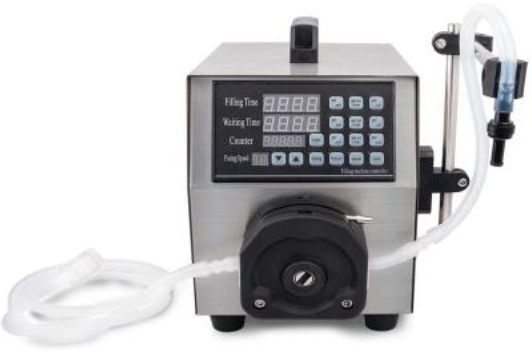 • Easy to set, even if the novice can also with ease
• With peristaltic pump, product is only in contact with the tubing
• Made of SUS 304 stainless steel, meets cGMP requirement
• LED display, easy adjusting filling volume, speed and between filling
• Draws liquids directly from a tank or drum, or add a hopper if need
• Without any change parts other than tubing
• Three operating modes: manual, intermittent filling or foot switch
Specifications
Power: single phase 110/220VAC, 50/60Hz
Filling Range: 30~500ml
Filling Speed: 5~50ml/sec
Accuracy: 0.5%~1%
Machine Dimensions: (L)360mm (W)580mm (H)325mm
(For reference only, the real drawing should be considered as final.)
Vacuum capping machine
Semi-automatic desktop vacuum capping sealer is suitable for small production runs.
Features
Made of stainless steel 304
Control system: It use PLC controller, stable and easy operation.
Intelligent vacuum and capping design: the bottles be capping when the vacuum chamber reach the setting
vacuum level ensure consistent internal pressure.
Pneumatic bottle capping device: the capping torque can be adjusted.
Power Consumption: <=100-watt 220V, 50/60HZ
Capping Speed: App 10 Bottles/Min
Diameter of Cap:30-85mm
Thickness of Cap: 8.6-12.65mm
Height of Bottle:55-180mm
Diameter of Bottle: 40-110mm
Vacuum Value:-0.09kpa Adjustable
Compressing Air Requirement: 0.6-0.8Mpa
Compressing Air Consumption: 0.11m3/min
Dimension:390*790*460mm
Net Weight:50kg
1) Smaller footprint
2) Easy adaption of bottle type and size
3) Bottle type changing without changing any components
Tamper seal & shrink sleeve label heat tunnel with conveyor
MACHINE FEATURES
Frame: Heavy duty mild steel
Finish: Powder coated (Goose grey and red structure)
Heat Chamber Dimension
Length: 2000mm
Width: 200mm
Height: 300mm
PLC: Delta DVP 14
VSD: Yaskawa
Conveyor: High Heat Modular
Switch Gear: Lovaio
MCB: Hager
Heating Capacity: 12 Kw
Geared Motors: Motovario Italy
Electrical Requirements: 38OVolts 3 phase neutral earth. (25 amps per phase)
Speed: Up to 100 BPM
The INP-200 Electric Heat Tunnel for shrink sleeve label and tamper evident band application from American Film &
Machinery is designed for middle, full body, and full body and cap shrink applications. INP-200 is a perfect addition
to shrink labelling lines in manufactured goods industries including food and beverage, pharmaceutical, nutraceutical,
health and beauty, consumer goods, and chemical products
More Control, More Performance
Shrink quality shouldn't be limited by your machine's capabilities. The INP-200 Electric Heat Shrink Tunnel comes
equipped with two independent VFD air flow controls that allow the air flow in each of the two zones to be regulated
separately. The almost infinite air flow adjustment paired with accurate, consistent digital temperature control
extremely versatile shrink tunnel. The INP-200 provides optimal shrink control and high-quality finish on a number of
films including PVC, PETG, OPS and PLA.
Built for your operation
Designed to work as an integral part of your day-to-day packaging operations, the INP-200 tunnel is constructed
from painted mild steel and supplied with a mild-steel stand. Motorized height control makes installation easy and
can be completed in minutes using standard tools to have you up and running, saving your company money and
increasing your ROI. Due to its versatility and reliability, the INP-200 Electric Heat Tunnel is also ideal for the
changing needs of contract packagers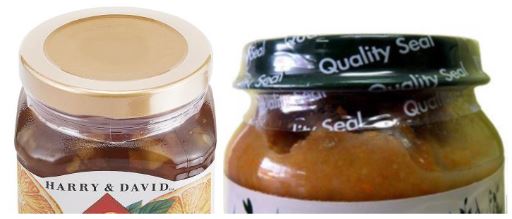 Self-adhesive labelling machine
Labels can be die cut, butt cut or transparent.
No expert knowledge required to set up and operate the machine.
Ideal for unskilled labour conditions.
Change over in minutes – no tools or change parts required.
Backing paper is rolled up on a take up shaft fitted with a quick strip off clamp for easy removal Labels are applied partly or full wrap.
Robust construction – made from heavy duty steel and finished in durable electroplated zinc.
Reliable and trouble-free service over many years.
Minimal maintenance required – keep clean.
No electricity or compressed air required – fully hand operated.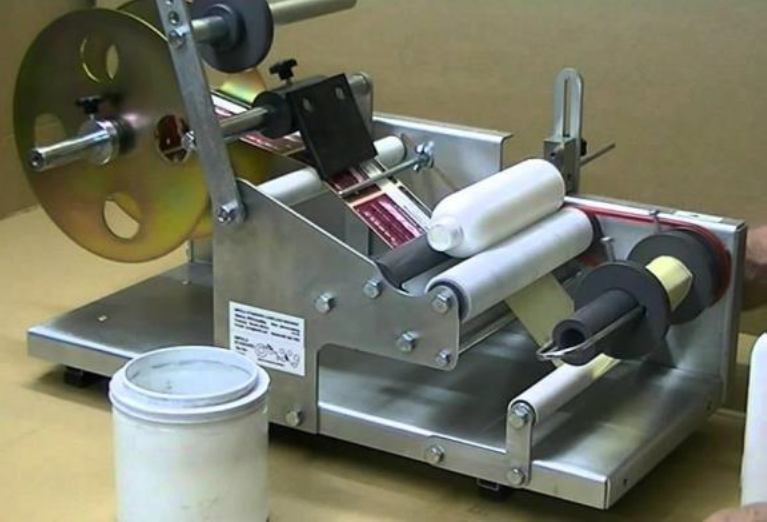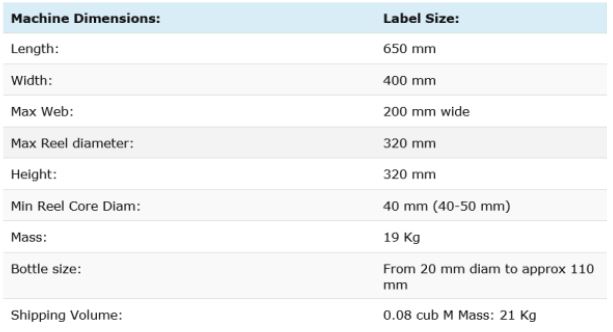 Date batch coding machine / Trumark EX450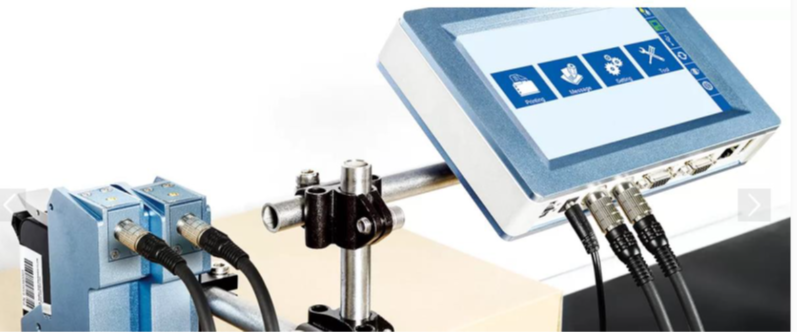 • 7-inch colour touchscreen display
• Supports up to 2 print heads
• Independent controller separated from the print heads, suitable for various working environments
• Printing height up to 25.4mm (1.0″)
• Low periodical maintenance
• Clean and trouble-free technology
• User-friendly interface
• Easy integration into any production environment
• Easy adjustment for down and side printing
• Printing on porous or non-porous surface
• Ability to backup settings, logos, and messages
• User level password protection
• Automatic recognition of inks (aqueous or solvent) and application of appropriate printing parameters
• Controller stores up to 500 messages internally
• Ethernet and USB connectivity
• PC software for message template design
• Printing speed up to 60m/min (200ft/min)
• Resolution up to 600 x 600 dpi
Shrink wrap machine
Manually infeed combination sleeve sealer and shrink tunnel with opening dimensions of
850 wide x 400mm high our Model 58SM4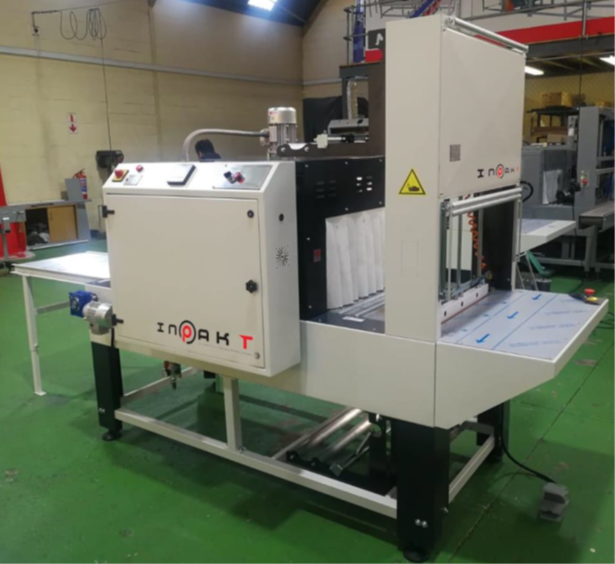 Electrical requirement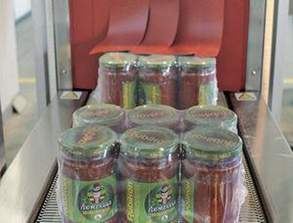 380 Volts 3 Phase Neutral and Earth. (45 amps per phase).
Compressor requirement
Cleon source of dry air at 500 KPA (100 It. free air per minute).
Speed
Up to 8 packs per minute (product and operator dependent)
Special Features:
| | |
| --- | --- |
| Frame | Heavy duty mild steal |
| Finish | Powder coated |
| Sealing System | Impulse heat-sealing system, air operated to ensure smooth operation and constant sealing pressure. |
| Hot Box | 900mm heat chamber |
| PLC | Delta |
| Conveyor | Galvanised wire mesh |
| Switch Gear | Lovato |
| Sensors | Omron |
| MCB | Hager |
| Heating Capacity | 18kw |
| Control Station | LCD display keypad with fault on screen and audio beep on any fault |
| Machine Dimensions | L2900 / W1500 / H2000mm |